This application note shows different installation examples of the e-Scene Keypad for light control / dimming and blinds / curtains management.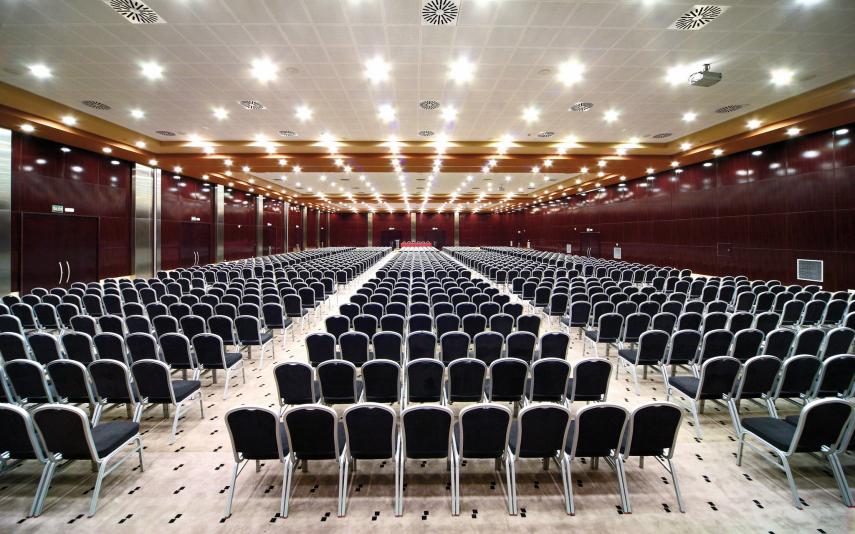 e-Scene is a keypad that provides for light dimming and motorised curtain/blind management at an installation.
This application note shows different facilities in which installation simplicity becomes apparent, as no additional wiring is required to connect the devices.
An installation with e-Scene may include the following products:
- e-Scene keypad
- Light dimming receiver
- Curtain or blind control receiver
All units are supplied at mains voltage, which ranges from 95 to 230 Vac depending on the country.
Receiver units collect the facility control information from the e-Scene keypad, with the advantage that these data travel over the electric mains, thus avoiding new wiring for device connection. This type of solution is particularly suited for already existing installations, although they may also be used in new facilities without any problem.
The e-Scene keypad allows controlling up to 5 independent zones, providing for fluorescent panel On/Off control and dimming, or for raising up, lowering and positioning curtains, blinds or awnings. To this end, the keypad includes 5 keys for zone selection and ON/OFF/UP/DOWN pushbuttons that provide the control functions for the facility.
An additional benefit with e-Scene is that it has 5 memory locations available, on which 5 different scenarios may be stored. Scenarios allow applying a dimming level or a curtain/blind motor position for each zone, so that with a single pushbutton operation the 5 zones will shift simultaneously to the predefined levels. The user may store scenarios over and over, so that adjustments may be made as often as desired without the need of having the fitter reprogram the whole system.
In commercial facility applications, the keypad allows light dimming according to a daily program, so that light levels are adjusted as required.
In installations that include curtains, e-Scene allows adjusting each curtain (or group of curtains) to a specific position, as required by the user. A controller may be installed in the electric panel to manage a daily program for curtain/blind opening or shutting, and also to remotely monitor the state of the facility over the Internet (in the same building or from a remote location), to enable facility operation at any time.
Energy efficiency has become nowadays a key factor. The difficulty in implementing a control system for a facility involves typically spreading the new wiring, and many projects have been rejected because of the excessive costs involved. With the solution provided by e-Scene, e-Controller and the i.Server Internet controllers it is now possible to perform light dimming, curtain/blind control, load activation/deactivation, etc. in the facility, noticeably reducing energy consumption.