The new contactless gesture pushbutton is also a presence sensor that detects an object or person even when it is not moving, to carry out the most diverse daily control applications such as switching lights, opening automatic dorrs, blinds, etc...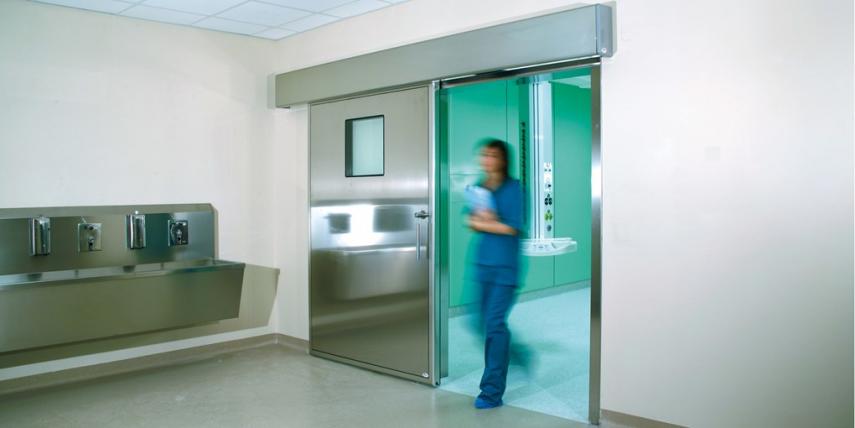 30/7/2020
Detection without human contact
The devices e-Touchless OnOff and e-Touchless Noiseless can be configured to operate in presence sensor mode or in gestural mode to actuate over the equipment to be controlled. In either of the two modes, it is not required to physically touch the mechanism to act on the equipment, so it has a wide variety of applications in environments where maximum hygiene is required, being applicable in hospitals, factories, logistics warehouses, restaurants (bathrooms, lobby, …) offices or any other environment.
In presence detection mode, the device has a configurable detection range that goes from 10 cm to 250 cm, making it possible to define both the minimum and maximum distances, to delimit an area within a detection range. In this way it is possible to define a first non-detection zone and a second detection zone.
The device can operate in two different ways: as a switch or as a pushbutton. In switch mode, each detection changes the state of the output. This mode can be used to turn light son and off or act on any type of load. In pushbutton mode, each detection changes the state of the output and it returns to its original position after a preconfigured time between 1 second and 60 minutes. This mode can be used to act on a motorized door, delay off time over lights in passages, stairs, bathrooms, etc.
The device is configured using the NFC wireless interface available in most mobile phones. For this it is necessary to download the EConfigurator APP from the Google Play Store on a mobile phone with Android operating system. The application has multiple configuration parameters and is very easy to use.
The device is available in white and black colour and can be customized with the web application e-Touch Creator. It is available with a potential free relay output or with an optocoupler output to connect directly to a digital input of a motorized door opening electronic card or similar.